Press-in Monitoring System
Press-in monitoring data for each single pile, such as press-in force, auger torques and press-in time, is available for scientific analysis. Such data can be linked to borehole data to optimise operation settings for each ground condition. Proper decision can be made in case of any change in soil strata or presence of any underground obstacle.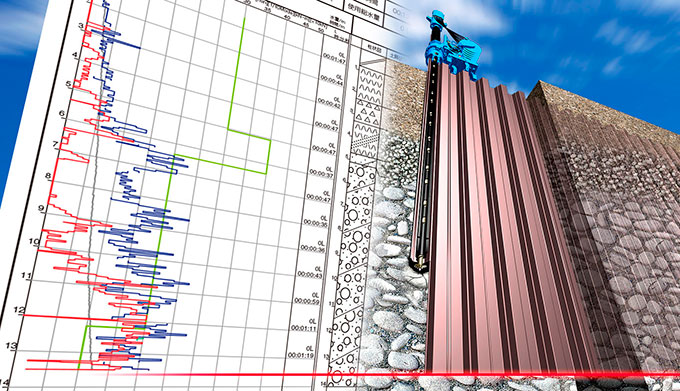 ■Monitoring of an implant levee
Since July 2013, the soundness of the levee and performance during an earthquake has been constantly monitored by remote communication, based on measurement data from instruments installed inside the embankment.
Press-in Monitoring and Date Logging System
By measuring information and converting it into data during construction, such as press-in force and press-in speed, in real time, the state of press-in can be managed scientifically. By linking this data with the soil histogram, it is possible to accurately determine the optimal press-in setting value for the ground, and address obstacles.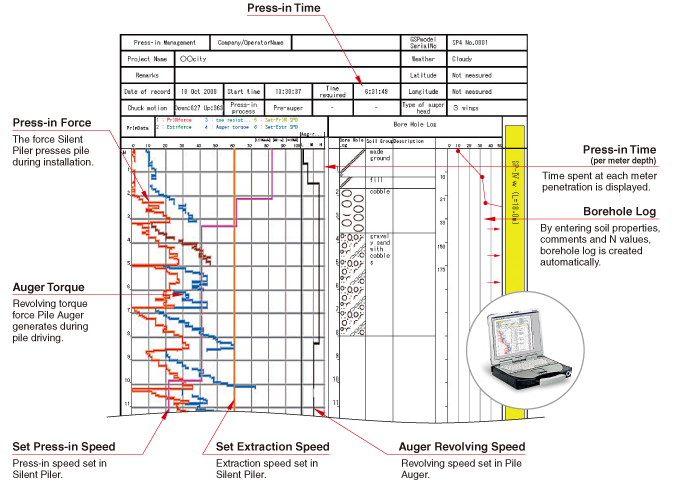 Automatic Operation System
The automatic operation system allows iterative execution of the optimal press-in regardless of the site conditions, by accurately executing the press-in machine based on scientifically clarified construction theory (practical theory for efficiently building high-quality completed piles in press-in construction) as the "The Press-in essentials".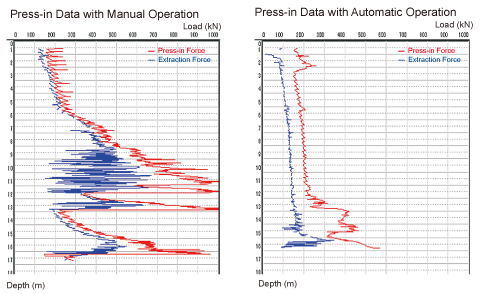 GIKEN's engineering can monitor machine conditions of individual Silent Piler such as operating situation, maintenance records and its location. Quick advises for any technical troubles are available promptly and appropriate information can be provided timely to prevent troubles in advance.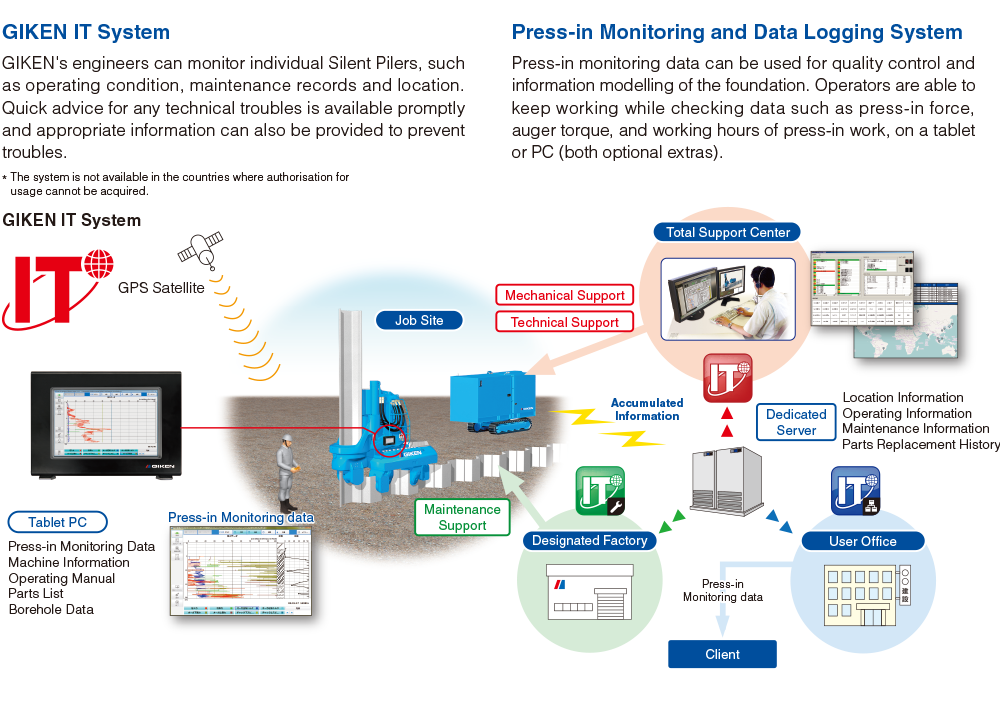 *It may not be possible to use GIKEN IT in countries where communications devices are not authorized.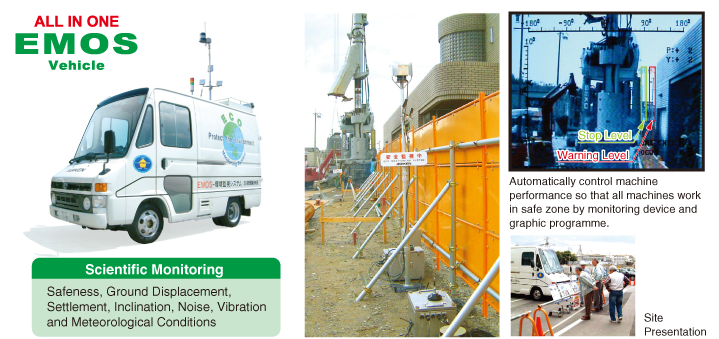 EMOS, Eco Monitoring System, is a set of systems to monitor press-in machine performance for safety control and site condition control. All the information measured or monitored is transferred to the EMOS enables to check live situation on site such as ground displacement, noise and vibration level. The information can be used as a proof of safety countermeasures to employers and neighbours.