Specifications
Specifications
| | |
| --- | --- |
| Mechanism | Elevator(Rotating) |
| Capacity | 204 Bicycles(Standard spec) |
| Operation Method | Card reader (IC card+ IC tag) |
| Retrieval time※ | 13 Sec.(Average) |
| Usage Type | Monthly/One-time/Rental Cycle(Combined Use Possible) |
※Time from swiping card exit door opening
Bike Specification
| | |
| --- | --- |
| Tire Size | 18~28" |
| Tire Width | Max.55mm |
| Total Width | Max.650mm |
| Total Length | Min.1400mm, Max.1950mm |
| Total Height | Max.1350mm |
| Front Basket Width | Max.500mm |
| Front Basket Height From Ground | Max.550mm |
| Rear Basket Width | Max.500mm |
| Weight | Max.40kg |
※Product specifications may change without notice.
※ECO Cycle is a registered trademark of GIKEN LTD. in Japan.
Examples of bicycles that can be parked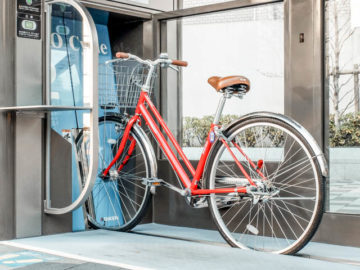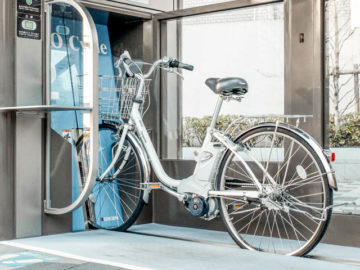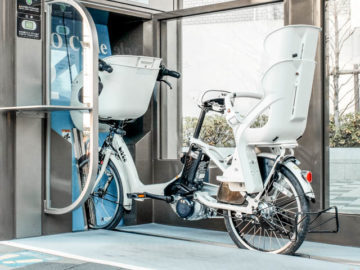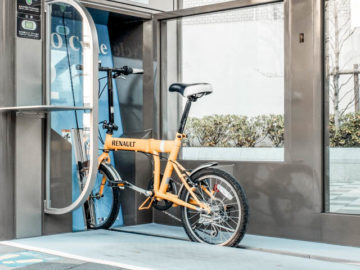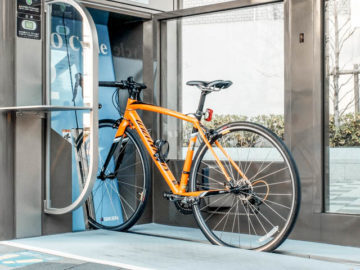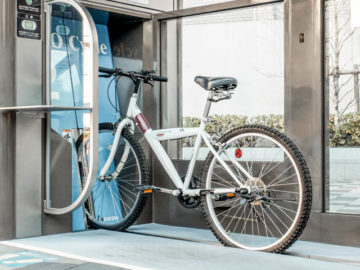 Operation Method
The automated parking facility Eco Cycle is constructed by our proprietary technology Press-in Method.
The simple construction process enabled by the Press-in Method allows for completion of one unit in as short as two months. Integrated, compact machinery allows for construction in tight quarters, limiting impact on the surrounding environment and transportation networks and maximizing cost-efficiency. Construction using GIKEN's Silent Piler will minimize noise and
vibration compared to conventional methods. This will allow construction to be done without disturbing the environment.
---
Construction Sequence
Functional structures that are easy to relocate and reuse
"The right function for the right time."
The ECO Cycle is designed to be a "functional structure" . Taking into consideration the fact that bicycle parks may become unnecessary, it allows simple deconstruction and removal, leaving the environment in its original state. The materials removed can also be reused, contributing greatly to a sustainable society."
Frame structure
When installed using the steel sheet pile pod design the Eco Cycle can withstand earthquake seismic intensities of up to 6 on the Japan Meteorological Scale. As well as providing water resistance this installation method provides long term stability, product durability, and sustained performance.
Outer shell material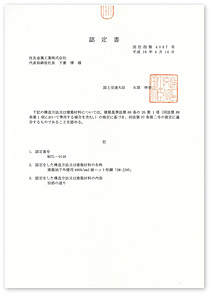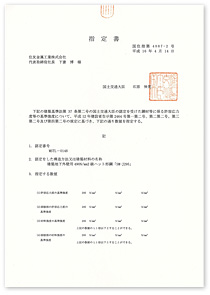 "NS-SP-J," hat sheet piles used in the outer shell of Eco Cycle, is a material certified by the Ministry in accordance with the Building Standards Law as a major structural member.
Obtained General Ratings (structural method / structural design method)
The Eco Cycle design and construction method has a 'General Rating' from The Building Center of Japan [BCJ].
Rating Acquired: January 14, 2011
Assessment Number: BCJ-LS0052-01
Assessment Basis: Design and construction of a cylindrical underground structure in which steel hat piles are driven to form an outer wall, the inner circumference to which H beam intermittently fixed.
---
Related links
---
Download brochures
---
---
---
---